SPARE PARTS FOR THE SUSPENSION SYSTEM
SPARE PARTS AND CONSUMABLES FOR THE SUSPENSION SYSTEM
Covering over 80% of the European car fleet and offering over 1000 references that match the exact requirements of worldwide car manufacturers, Première Classe can rightfully be seen as an expert in the field of suspensions.
The Première Classe shock absorbers and coil springs go through a series of extensive quality testing procedures at different stages of production starting with the sourcing of raw materials and ending up with packaging. The finishing process of the manufacturing the rod includes a stage where the part is being polished so it reaches a level where it is 20% smoother compared to the standard part.
Furthermore, our state-of-the-art production facilities use several superior manufacturing machineries that are calibrated to produce suspension parts with a 1/100mm precision. We strongly recommend that when a change is due, both shock absorbers to be changed at the same time.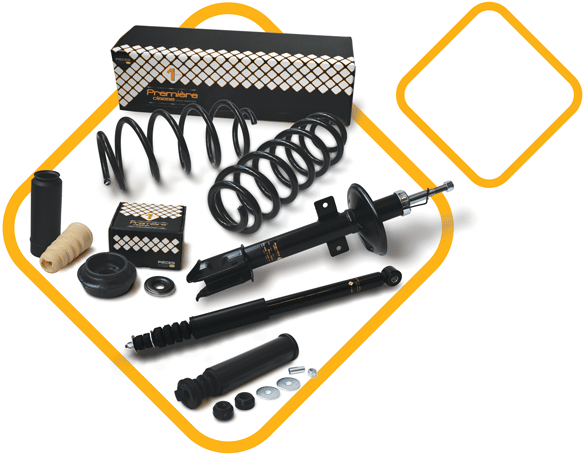 Technical characteristics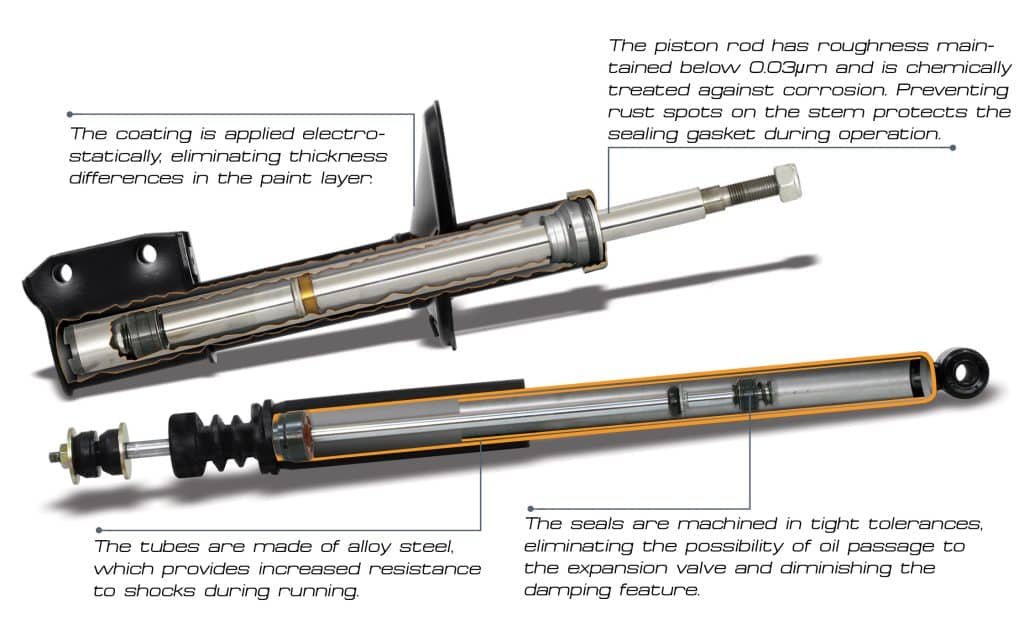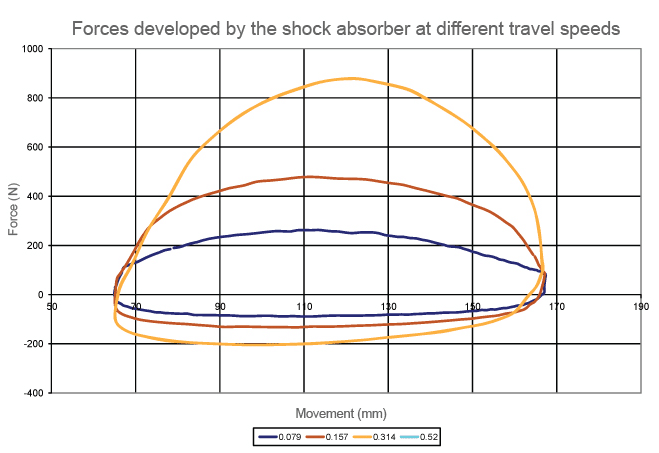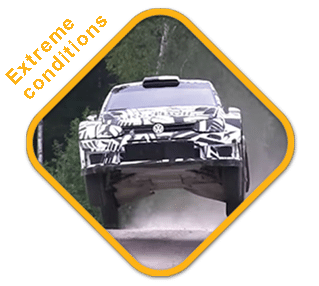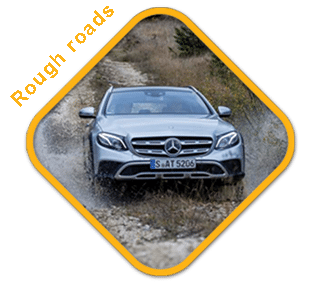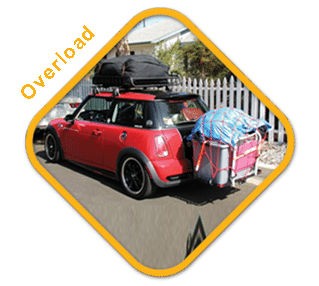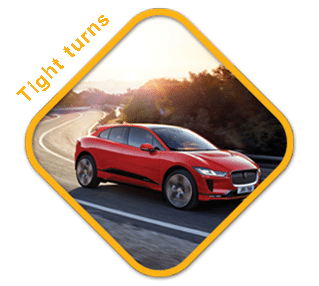 High-hardness steel rod (48 HRC) and mirror finish (RA = 0.03um)

The rod has to cope with the forces developed during the run and at the same time there must be no pitting on the work surface (the appearance of fine chipping on the surface of the rod) which could damage the sealing.
Sealing that keeps its sealing properties from -40°C to 110°C

Sealing is essential and must be carried out regardless of the operating temperatures and conditions.
Anti-corrosion protection by powder coating in electrostatic field

Adhesion to steel is superior to this process. The resulting layer is uniform and has a superior resistance to classic painting
Double-body type with equalizing chamber and nitrogen under pressure (2.5 – 8 bar)

It is the most advantageous shock absorber design. The performance / risk of failure ratio is superior to the mono-body type
Natural rubber bush resistant to aggressive agents and excellent elasticity

The shocks caused by running on uneven roads must not be transmitted to the body of the shock absorber to protect it.
The forces developed by the shock absorber are similar to OE

Individual testing eliminates the risk of having forces that do not meet the requirements of the car manufacturer.
PREMIUM AFTERMARKET SPARE PARTS COVERING OVER 80% OF THE EUROPEAN CAR FLEET

Premium-grade components and consumables for the steering, suspension, braking and wheel drive systems
DISCOVER OUR PRODUCT RANGE